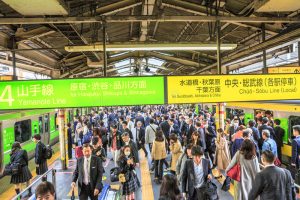 Our electric-powered Japanese passenger train approached Shinjuku Station.  Sliding doors quickly sprang open, and hundreds of passengers disembarked.  Surrounded by this sea of Japanese business people, housewives and school children, Delores and I stood out like sore thumbs.  I noticed two young children staring at us.  The embarrassed mother quickly pulled them away and probably told them a Japanese equivalent of "It's not polite to stare."
Like the little Japanese children, we Americans quickly learn that staring is very impolite.  However, there's one exception to this rule:  It's alright to stare at the Lord.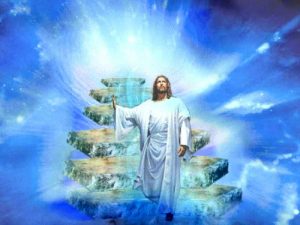 During my private fellowship time with the Lord, his Spirit often enfolds me in his presence.  My imagination envisions him seated upon an exalted throne.  His ornate, royal garments fill the temple; angelic creatures shout his praise.  Vivid colors fill my imagination as I gaze upon our Lord's dwelling place.  Sights and Sounds exceed anything we have seen or heard upon earth.
His love glues my attention upon his person.  It flows around me, enters into me, soothes me, encourages me, and comforts me.  And I gaze, I stare!  I can't take my spirit's eyes off him. I dare not allow any thought to distract me from him.
You know what?  It's polite to stare at Jesus.  In fact, when in his presence, you have no choice.  His unsurpassed beauty grips your attention.  "One thing I ask of the Lord…that I may…gaze upon the beauty of the Lord," Psalm 27:4.
In the Lord's culture, staring is totally polite.  Let his Spirit enrapture your attention.  No one will complain.