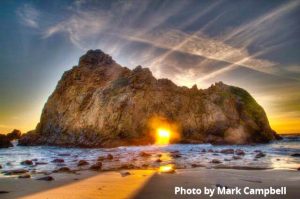 Jesus and his apostles visited the impressive temple built by King Herod in Jerusalem.  As our Lord and his apostles left the temple "his disciples came up to him to call his attention to its buildings," Matthew 24:1.  Truly, the buildings erected by King Herod were very magnificent and impressive.  They were large and ornate, expensive and awesome.  But Jesus surprised his followers by saying, "Do you see all these things?… Truly I tell you, not one stone here will be left on another; every one will be thrown down," Matthew 24:2.
     His apostles came in privately and asked about his prediction of the destruction of the Jewish temple.  He answered, "You will hear of wars and rumors of wars, but see to it that you are not alarmed. Such things must happen, but the end is still to come," Matthew 24:6.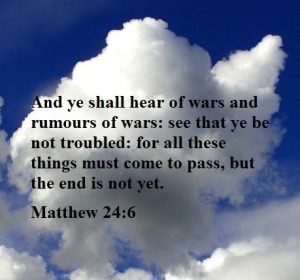 Then Jesus continued, "Nation will rise against nation, and kingdom against kingdom. There will be famines and earthquakes in various places.  All these are the beginning of birth pains. Then you will be handed over to be persecuted and put to death, and you will be hated by all nations because of me," Matthew 24:7-9.
      Sounds very severe.  But remember, Jesus told us to "see to it that you are not alarmed," Matthew 24:6.
 The Benefit of Striving to Please the Lord
     "The righteous…will have no fear of bad news; their hearts are steadfast, trusting in the Lord," Psalm 112:6-7.  There it is!  People who strive to please the Lord are inwardly steadfast, unmovable and confident because they trust in the Lord's protection and provision.  They stay full of God's Word and, consequently, have no fear of the bad news that fills this world.  No, they don't like the bad news, but they do not allow it to control their emotions and thoughts.  Their trust in the Lord keeps them focused on the God who protects his children and eventually takes them to the heavenly new Jerusalem.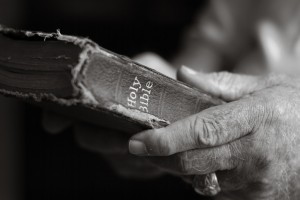 So, my brothers and sisters, let us strive to please the Lord.  First, spend private time with him by reading his Word consistently and spending time alone praising, loving and magnifying him.  His Word and Spirit will deliver you from the fears that are rampant in our world and make you steadfast as you trust the Lord's control of what's going on in you and around you.  Confidence in him will fill you with assurance that he can take care of your family and your friends!  We may be surrounded by a fearful world, but we need not allow fear to enter us since we trust in the almighty Creator of heaven and earth!
      We definitely live in the last days that Jesus predicted in Matthew chapter twenty-four.  However, please do not concentrate on the bad news, but concentrate on the Lord who is in you, with you and around you!
     Dear friends, we can overcome fear of bad news.  Bad news will fill our world, but we need not yield to fearing it.  God's almighty power dwells in us and his Word strengthens us with divine ability to overcome fear of bad news.  Remind yourself of Psalm 112:8, "[Your heart is] secure, [you] will have no fear."
      Remember Romans 8:37, "In all these things we are more than conquerors through him who loved us."  We don't deny the reality of bad news, we just deny its ownership of our hearts and minds!
Be greatly encouraged,
Pastor James Fields
(Blog from the article entitled "Overcoming Fear of Bad News")