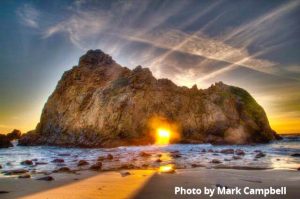 The clouds were so dark and heavy with rain. Lightening was flashing across the sky and thunder was rumbling deep in the ground. As I was driving towards this storm, I noticed my feelings becoming downcast and gloomy. My mind started wondering to all the difficult things we were facing at that moment. However, the minute I turned the car away from the storm into the bright sunlight my mood changed. I felt hopeful. I remember thinking "Thank you Lord that you are my sunlight in the midst of the storm."
As I pondered on this, I recalled the apostles in the boat in the middle of the storm so focused on everything going on around them instead of who was with them! The One who tells the seas how far they can go, the One who commands the winds and the waves, the One who is always by their sides, their Savior, Jesus Christ!
The thing I learned is to turn my focus away from what is going on around me and trust in the One who saved me, Jesus Christ, the truth, the light, the everlasting life!
Where is your focus today? Social media, politics, fearful news? Take time to turn off the negative things of this world. Read, and meditate on God's Holy Word. Spend time in fellowship with your heavenly Father and thank him for all the good things he has done and will continue to do in your life. Talk to him about your cares and then offer a sacrifice of thanksgiving for the answers to come. His unfailing love and encouragement will fill you up with his peace that passes all your own understanding.
Blessings,
Bonita Burleson
Comfort and Encouragement Ministries, secretary