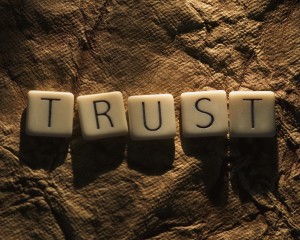 For most of my life I took my health for granted. As a child and on into my young adult life I was mostly healthy, skinny, due to a high metabolism and a somewhat active life. I ate what I wanted, exercised if or when and how I wanted, but really never very disciplined. The same went for my spiritual life. I was saved as a child and then baptized with the Holy Spirit as a teenager when I truly understood Romans 6:23: "For the wages of sin is death, but the gift of God is eternal life in Christ Jesus our Lord." Yet, I wasn't very self-disciplined in my walk with Jesus Christ.
My health fell apart in my late twenties, because of a poor self-image due to childhood trauma, lack of personal responsibility for my eating habits, exercise and spiritual well-being.
I believed more about what I said about myself than what my Heavenly Father said about me. I lived a very self-centered and sinful life for several years. I'm not talking about the sin I acknowledged as a teenager and became saved from because my Heavenly Father worked in my heart and showed me the truth of Romans 3:23, "for all have sinned and fall short of the glory of God." (NKJV) I'm talking about the kind of willful sinning a non-mature or weak Christian will fall into because their everyday life is not centered in/on Christ Jesus.
I do believe I was saved from an eternal life separated from God, however, the Holy Spirit at work in me tried to save me from myself and gently steer me away from the sin I was committing that would ultimately lead to my eternal separation from my Heavenly Father.
He spoke to my spirit on two occasions and said, "If you continue in this sin, I will have to withdraw my eternal life from you." The third time he said, "I cannot work in you because you have not heeded my warnings. I will be here when you decide to return to and follow closely your Savior, Christ Jesus."
Please understand that my Heavenly Father treated me with so much love during this time of my life despite the repercussions I faced due to my decision to walk away from my faith. I wouldn't even come to understand just how much he deeply loved me and watched over me and my family for many years to come.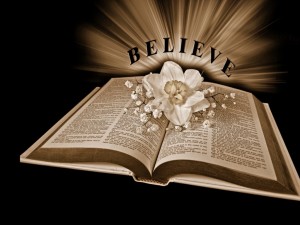 I say this to encourage you to believe the Bible, God's Holy Word, our heavenly Father's love letter to us when it says, "The Lord your God is a merciful and compassionate God; He will not fail you, nor destroy you, nor forget the covenant with your fathers which He swore to them," Deuteronomy 4:31 AMP.
In fact, earlier in Deuteronomy 4:23 (AMP) he says, "So be on your guard and watch yourselves, so that you do not forget the covenant of the Lord your God which He has made with you."
However, even if you do forget or walk away from your covenant with the Lord if "you will seek the Lord your God, …you will find Him if you search for Him with all your heart and all your soul. When you are in distress and tribulation and all these things come on you, in the latter days you will return to the Lord your God and listen to His voice," Deuteronomy 4:29-30. He never stops waiting for us to return to him and will welcome those who do seek him diligently with open arms like the prodigal child (Luke 15:11-24).
I believed I deserved nothing good in my life because I had not earned it or because I had not followed the Bible to the letter. I thought of God as a Judge not my Heavenly Father.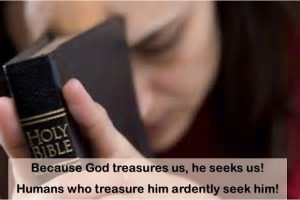 I am so thankful that is not how grace and mercy from my Heavenly Father and Savior, Jesus Christ works! I did ask for God's forgiveness, and he graciously and compassionately gave it and gives it each time I repent. As my daily walk with my Heavenly Father has ebbed and flowed, my trust and faith in him has grown. I believe he uses our unbelief, our misgivings, our trials in this life to mature us or grow our faith and trust in him if we allow him.
My Heavenly Father, because I do think of him as my Father not my Judge, brought me and my family to a place where I could understand just how much he truly loves me. Coming to understand just how much he loves me despite everything was so transforming.
Have I been perfect? By no means!! Yet, he has never left me. He has been there to pick me up and place me back on the pathway with him when I have stumbled or just plain wandered off the trail. He has stayed right beside me when I struggled with my doubts in him and my insecurities.
I love the list that went around at one point and is probably still out there, of all the imperfect people in the Bible that God used to further his kingdom. It helped me see that despite all my imperfections he can and will use me for the goodness of his eternal kingdom. "I am convinced and confident of this very thing, that He who has begun a good work in you [and me] will [continue to] perfect and complete it until the day of Christ Jesus [the time of His return]," Philippians 1:6 AMP.
This is my prayer for you: "that your love may abound more and more in knowledge and depth of insight, so that you may be able to discern what is best and may be pure and blameless for the day of Christ, filled with the fruit of righteousness that comes through Jesus Christ—to the glory and praise of God," Philippians 1:9-11 NIV.
May my Heavenly Father pour out all his love and forgiveness and blessings upon you as you come to understand just how much he loves you!!
Bonita Burleson
Comfort and Encouragement Ministries, secretary