Delores Fields is an interdenominational, motivational speaker. She has been in ministry with her husband since graduating from Southwestern Assembly of God University. They founded Comfort and Encouragement Ministries in 1997. She shares a rich store of Bible knowledge and life experiences with people of all ages and walks of life. When not traveling with her husband or working in the ministry office, Delores enjoys studying classical piano, interior decorating and reading.
If you would like to invite Delores to speak at one of your engagements please contact her at Delores@comfortencouragement.org
Upcoming Events
Subscribe to Our Blog via Email
Enter your email address to subscribe and receive notifications of new posts by email.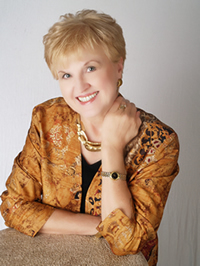 Delores spent her childhood in Greenwood, Arkansas. At age nine she received Jesus as her Savior and three years later experienced the baptism of the Holy Spirit.
While attending college she met and married James Fields. Delores has assisted her husband in pastoral ministry and missions for over forty years. She ministered in seven foreign countries, serving people from all backgrounds and traditions.
In 1997, James and Delores founded Comfort and Encouragement Ministries. In addition to traveling and speaking, she edits books and articles her husband publishes.
Through her periodic e-mail entitled Dee-Mail, Delores passes on practical tips from her life experiences. Click here to receive this inspiring Dee-Mail Delores@comfortencouragement.org.