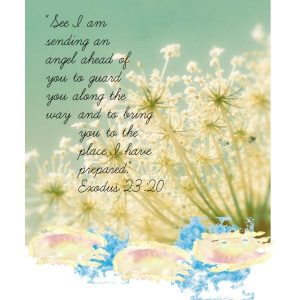 The Lord promised, "I will send my angel ahead of you to guard you along the way and to bring you to the place I prepared," Exodus 23:20.  Just think of that!  The Almighty Creator of heaven and earth directs your steps.  He constantly works to lead you in ways that most benefit his purposes and your happiness.  How measureless is God's love for us!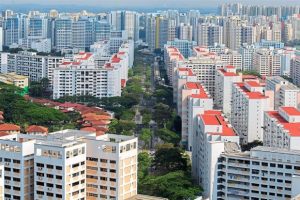 Delores and I moved to Singapore in May of 1988.  At that time almost three million people lived in that great city.  Can you imagine house hunting in a mega city where customs and culture are unfamiliar?  Well, let me tell you how God brought us to the place he prepared.
Just before moving to Singapore, a missionary friend of ours dined in a restaurant there.  He struck up a conversation with a Canadian couple who planned on leaving Singapore soon.  However, they needed someone to move into their apartment and assume the lease.  After finishing the meal, both my missionary friend and the Canadian coupe went their separate ways.
A few days later the missionary again came across the Canadian couple.  He mentioned to them that Dee and I would soon need an apartment in Singapore.  They invited him to bring us over to their place when we arrived in their country.
Within a day or two of our landing in the city, we visited the apartment my friend had located.  We loved it!  It amply fit all our needs.  So, we assumed the lease and soon moved into our new overseas home.
What are the chances for an American in downtown Singapore meeting a Canadian who had an apartment available?  Not only one meeting, but two!  Truly, God brings us to the place he prepared.
Dear friends be greatly encouraged; God leads you each and every moment.  No event is unimportant; no circumstance is beyond his control.  He's always in the process of bringing you to the place he prepared.
Your God is the Director of decisions and Controller of circumstances.