God likes company.  In fact, he likes lots and lots and lots of company.
There "was a great multitude that no one could count, from every nation, tribe, people and language, standing before the throne and before the Lamb," Revelation 7:9. I don't know why God likes human companions so much.  I guess it's just his gregarious nature.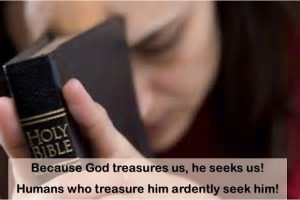 Since God loves our company and we love God we ought to strive to keep him company.  I'm not talking about going to heaven to fellowship with him.  He is looking for humans willing to spend time with him during the here and now.
Can you imagine that? The almighty, infinite Creator of the universe desires your presence.  he wants you visiting him simply because you are you.  No wonder modern-day Christians find it so difficult to spend time in prayer.  We think "prayer" is merely asking, requesting and petitioning God for our needs.  "Prayer" is primarily spending time with God.  "Prayer" gives friends the opportunity to merely enjoy being together.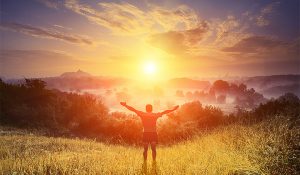 Praise, worship, adoration and thanksgiving are absolutely essential for keeping God company.  People who only know how to make requests have not yet learned how to satisfy God's need for their company.  Those who praise, adore and worship experience heart-felt communion with God.  Then, out of Spirit-inspired, heart-felt fellowship pours forth petition and requests that agree completely with God's will.
During the Spring Break you will enjoy the company of friends and family.  Remember, your heavenly Father's need for you.  Set aside a time for just being with him.  When you keep God company, his presence will make you better company for all your human companions.