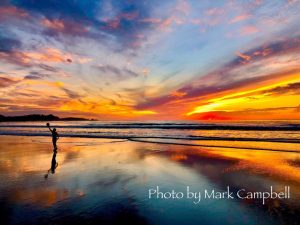 Ability to defeat fear of bad news does not originate in us, but in the Jesus who defeated Satan, sin and the world.
      The first part of Matthew chapter four records Satan's attempt to destroy Jesus by causing him to sin.  Jesus never yielded to Satan's attempts.  Jesus held to his righteous nature, rejected all Satan's suggestions and completely defeated the Satan who led Adam and Eve astray.  Jesus faced many other temptations which are not recorded in the gospels, but in every case he proved victorious.  Jesus even felt forsaken by his heavenly Father as he hung on the cross and was drawing near death.  He cried aloud, "My God, my God, why have you forsaken me?" (Matthew 27:46)  Nevertheless, Jesus held to his faith in heavenly Father's provision.  Truly, Jesus' "heart [was] steadfast, trusting in the Lord," his heavenly Father (Psalm 112:8).
     The Spirit of heavenly Father dwelt in Jesus and empowered him to overcome fear.  Consequently, Jesus' heart was steadfast, trusting in the Lord.  Jesus remained faithful to heavenly Father and to you and me during those grueling hours hanging on the cross.  He ended his earthly life by crying out, "Father, into your hands I commit my spirit.  When he had said this, he breathed his last," Luke 23:46. Jesus was so strong that he never blamed Father for anything, but committed himself to heavenly Father's care!  Truly, Jesus' heart was secure in his faith in Father's love.  Consequently, fear couldn't conquer Jesus.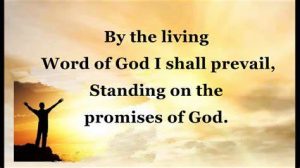 It works the same for you and me.  With the Spirit of Jesus dwelling in our human spirits, we can overcome the fear of the massive amount of bad news in our world.
     The Spirit of the same Jesus who endured persecution, beating, crucifixion and ridicule, dwells in you.  The presence of Jesus in your spirit empowers you to live above fear in this fear-filled world.  We chose to yield to the Lord's promises that are recorded in his written Word.  We chose to yield to the Holy Spirit who dwells in us and enables us to overcome the fear of the rampant bad news that permeates society.  We can win against fear of bad news!  In these last days, fear attempts to fill us with lack of faith in God.  Remember that Jesus "began to be sorrowful and troubled.  Then he said to them, 'My soul is overwhelmed with sorrow to the point of death,'" Matthew 26:36-38.  Nevertheless, the Spirit of heavenly Father in Jesus enabled him to deny fear's control of his life.  Truly, Jesus' heart was secure and overcame all fear.
Following Jesus' Example 
     The Spirit of the resurrected Jesus dwells in all of his followers.  Although we don't always feel his presence, his Spirit continually dwells in us.  We must follow Jesus' example and say "no" to the fears we feel and the uncertainties we experience.  Give yourself to the Word of God and to the Spirit of Jesus who lives in you.  Then, God will empower you to completely defeat fear of bad news in these last days.  He will empower you with divine ability to not be alarmed by this world's horrible plight.  The Spirit of God in you will keep you focused on the Jesus who died and was raised from the dead so he could make you more than a conqueror.  Scripture declares, "In all these things we are more than conquerors through him who loved us," Romans 8:37.
     So keep your eyes on Jesus and your spirit built up by God's Holy Word.  "May the God of hope fill you with all joy and peace as you trust in him, so that you may overflow with hope by the power of the Holy Spirit," Romans 15:13.
Be greatly encouraged,
Pastor James Fields
(Blog from the article entitled Overcoming Fear of Bad News)