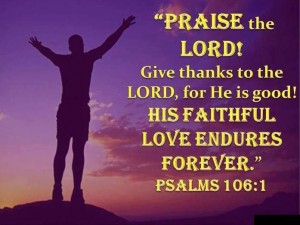 God can't take his eyes off you.
Have you ever been so physically ill that you couldn't focus attention on the Lord?  Has depression, fear or worry ever gripped you so tightly that you couldn't think about the Lord?  Sometimes life becomes so difficult that we are unable to meditate on the Lord even if we wish to.  Then we feel guilty for not directing our thoughts toward God.
Well, you have nothing to worry about!  Even when you are unable to concentrate on God, he continues directing his attention toward you.  Job 36:7 promises that God "does not take his eyes off the righteous,"  Psalm 34:15. promises that "the eyes of the Lord are on the righteous and his ears are attentive to their cry."
God constantly thinks of us whether or not we constantly think of him.  You truly are God's treasured possession.  He loves you so much that he just can't take his eyes off you.
The next time you feel unworthy of God's unswerving attention, look up and quote a portion of Genesis 16:13.  This scripture portion says, "You are the God who sees me."
Scriptures referred to: Job 36:7; Psalm 34:15; Genesis 16:13.