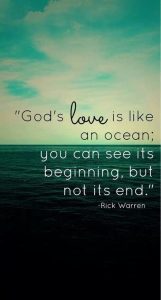 God can't get you off his mind. His infinite love fixes you in his thoughts.  Before creating the universe, God filled his mind with wonderful plans for your life on earth and awesome ideas for your eternity.
We small mortals can scarcely believe that an infinite Creator thinks so often and so highly about us.  David asked, "What is man that you are mindful of him, the son of man that you care for him," Psalm 8:4. "Mindful" means that God's mind is full of living thoughts about his loved ones.  We can't explain how God simultaneously thinks about all his children, but he does!
Jesus described his heavenly Father like this: "Look at the birds of the air; they do not sow or reap or store away in barns, and yet your heavenly Father feeds them.  Are you not much more valuable than they," Matthew 6:26.  Jesus was trying to help the human imagination grasp the outer fringes of God's love for us.  If he is mindful of birds, how much more does he think about meeting human needs?
A verse from Job summarizes God's feelings for his children.  "He never takes his eyes off the righteous," Job 36:7.  He thinks about us all the time.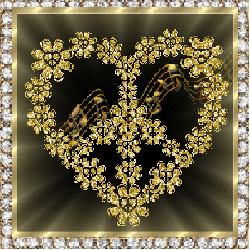 What happens in God when he thinks about you?
You rejoice his heart and place a song on his lips.  "He rejoices over you with singing," Zephaniah 3:17.  You are the source of his song because you are the object of his love.  The measureless One who made all things experiences a thrill every time his children come to his mind–and we fill his mind always.
You delight his heart.  "He takes great delight in you," Zephaniah 3:17. "Delight" exceeds joy.  Although our actions and behavior don't always bring joy to God, he continually delights in our person.  Our imperfections, failures and weaknesses grieve his heart but do not lessen his delight in us.  He remains committed to perfecting us when we act very imperfectly.  His delight in us never waivers even when it is necessary to correct us, to rebuke us, or reprimand us.  "Those whom I love I rebuke and discipline," Revelation 3:19.
What happens to you when God thinks about you?
You wear a crown of blessing.  "Blessings crown the head of the righteous," Proverbs 10:6. The new birth removed the crown of thorns you wore and placed a crown of God's blessing upon your head.  The crown God placed on you represents the position he gave you.  You became an offspring of the King of the universe.  Like your Father King you wear a crown as a sign of your royal position.  You are his child.  Human frailties do not tear you out of his family.  Doubts about your God or yourself never decrease his determination to live in you by his Spirit.
Wearing
God's crown of blessing doesn't exempt you from unpleasant seasons, difficulties or trials.  The crown simply indicates that whatever life throws at you, you will triumph; you will win; you will move out of unpleasantness into pleasantness.  "He rescued me because he delighted in me," (Psalm 18:19) applies to you no matter how you feel or what's going on around you.  You will eternally be God's delight.
What happens to your spiritual foes when God thinks about you?
They cringe in fear of the One who thinks about you.  Devils flee from the One who fills His mind with you.  Wild panic grips their thoughts and feelings.  They flee from you as the One who thinks of you commands his angels to encamp around you.  Dear Christian friend, please notice the full quotation of Job 36:7. "He does not take his eyes off the righteous; he enthrones them with kings and exalts them forever."  Let's skip to verses 15 and 16 of the same chapter.  "But those who suffer, he delivers in their suffering; he speaks to them in their affliction.  He is wooing you from the jaws of distress to a spacious place free from restriction, to the comfort of your table laden with choice food."  Please don't let life's disappointments or hardships fool you into believing that God isn't thinking about you.  He is "wooing you from the jaws of distress."  He cannot lose sight of your best; your welfare fills the thoughts of the One who can't quit lovingly thinking about you!
Be greatly encouraged,
Pastor James Fields