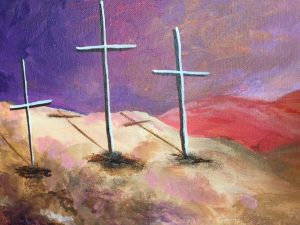 Hilarious glee filled the hearts of Jesus' enemies.  They had succeeded in crucifying and burying this man who claimed to be the Son of God.  All who resisted the will of God rejoiced at their victory over the man they considered a great deceiver.
But one thing troubled Jesus' foes.  They recalled that he predicted his resurrection.
The chief priests and Pharisees approached Pilate, the Roman governor over Israel.  "Sir…we remember that while he was still alive that deceiver said, 'After three days I will rise again,'" Matthew 27:63.
They requested Pilate to station an armed guard at Jesus' tomb so that his disciples would not steal the body and claim that He rose from the dead.  In addition to the guard, the religious leaders sealed the huge stone that lay over the tomb.  This seal was probably a cement-like substance spread over the edge of the stone that glued it to the tomb.  The weight of the stone plus the seal created a strong barrier to anyone who wished to remove Jesus' body.
Everyone who resisted God's plan for Jesus' resurrection felt confident that they had thwarted his prediction.  The tomb was securely sealed, and soldiers guarded against intruders.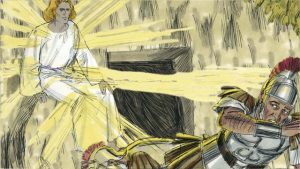 God always prevails over human resistance to his plan.  God never loses; sinners never win.  "An angel of the Lord came down from heaven and…rolled back the stone and sat on it," Matthew 28:2.  The mighty soldiers fainted.  The seal that attached the stone to the tomb completely shattered as the angel touched it with a little finger.  Then the angel sat on the stone that was intended to prevent Jesus' resurrection.
Dealing with Terrible Times
Through the apostle Paul, the Holy Spirit predicted terrible times in the last days preceding Jesus' second coming.  Why terrible times?  Because humanity's rejection of God exposes us to Satan's hateful violence against all that God loves.
Although we live in terrible times, we can remain confident in the One who overcame all human resistance to Jesus' resurrection.  The God who raised Jesus from the dead is the God whose Spirit lives in our hearts.  Don't focus your attention on the terrible times; keep your attention on the heavenly Father who sent his angel to demolish human resistance to divine purposes.
Christians die in wars and natural disasters and are sometimes victims of crime.  However, death is like the stone that covered Jesus' tomb.  It means nothing.  Physical death propels us into eternal life and eventual resurrection of our bodies.  Satan only wins hollow victories.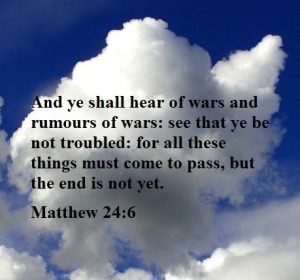 We can live without fear during the terrible times.  "You will hear of wars and rumors of wars, but see to it that you are not alarmed," Matthew 24:6.  Jesus predicted terrible times, but he also commanded us to reject panic, fear, and feelings of uncertainty.  Since God did not give us a spirit of timidity, but of power, we choose to reject the fear, the panic, and the uncertainty that attempt to dominate our thoughts and feelings (2 Timothy 1:7).
What kind of people will God make us during terrible times?  People filled with divine energy to remain calm, "though briars and thorns are all around" us and we "live among scorpions" (Ezekiel 2:6).
Assured Indestructibility
Satanic creatures and human sinners sought Jesus' destruction.  What's new?  Sinners of both the spirit world and the natural world harbor intense resentment against God's will and plan, but they can never win!
God enfolds his plans and purposes in assured indestructibility.  He mocked mankind's effort to thwart divine purposes.  He sent an angel to sit on the stone sinners trusted to keep Jesus in the tomb.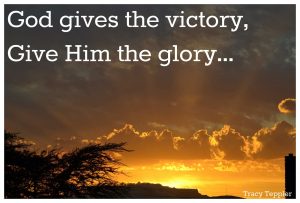 You are God's will.  His will brought you into existence and sustains your every breath, your every heartbeat, and your future.  God's Spirit wraps you in assured indestructibility.  Get on with your life; pursue your plans.  Seek more intimate fellowship with the Spirit of Jesus.  Don't worry about anything.  Don't panic when things around you crumble.  God purposefully sees to it that his indestructible will for your life is fulfilled.  Often quote Job 42:2, "I know that you can do all things and that no plan of yours can be thwarted."
If a mere angel can defeat Satan, how much more can our Almighty God crush him!
Be greatly encouraged,
Pastor James Fields