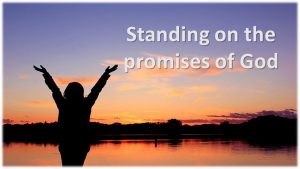 The past few years have been very different years for all of us but one of the good things that has come from it is a relationship that has grown deeper with a Christian colleague of mine.  She is twenty-two years younger than I am, but her walk with God is deep and consistent.  One of my prayers this year has been that God will make "old things new".  As I have aged, I began to think there was nothing new that I could learn from my Bible reading.  I was wrong!  I learned something new from my friend about Isaiah 40:31: "But those who wait on the Lord shall renew their strength; They shall mount up with wings like eagles, They shall run and not be weary, They shall walk and not faint." 
Look at the sequence of that scripture: Wait on the Lord and strength will be renewed. Not maybe, not if the weather is good, not if everything is going my way.  Our strength is renewed as we wait on the Lord, as we listen to him, as we learn of him.  That first part of the scripture has been providing hope for me for the past 50 years, but I did not always appreciate the promise.  As you all know, I am an impatient persona and stay too busy for my own good.  The sequence of the next part of the verse has a new meaning to me.  As a new, young Christian, I was soaring like an Eagle.  Everything was new, fresh and wonderful.  I was learning spiritual things.  The next part of my life I was running and not growing weary.  School and church were keeping me busy.  I sometime wonder how I survived.  God was faithful with everything that was going on in my life.  As I have matured physically and spiritually, is it now time to walk?  My challenge for now is making decisions about my retirement. What to do?  How can I be useful if I am not working at school?  Am I still in a running phase or is it time to walk?  I don't know, but I am waiting on the Lord for direction.  I have promises that I will be okay.  I know he is holding my hand.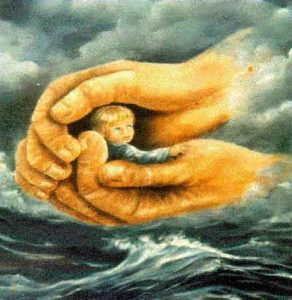 And speaking of hand holding.  That is another new inspiration to me.  I am reading "Low and Gentle" and one of the stories the author tells is of a dad walking into the shallow end of a pool with his three-year old son.  The son thinks he is holding on tot he dad's hand ever so tightly in anticipation of the uncertainty of the deeper water.  Actually, it is the father that is holding on to the son.  He is not going to let go.  I often thought that through my life I was holding on to God, but he, our heavenly Father, is holding on to me and he will NEVER let go!
Guest writer JoElla Skaggs