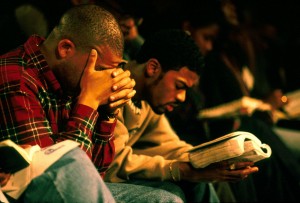 Slightly over four thousand years ago, God issued an unreasonable demand to a man named Abraham. "Offer your son Isaac as a sacrifice," God ordered (Genesis 22:2).
Abraham didn't question God's motives, he didn't argue with the Lord and he didn't outright reject God's edict. Instead, he immediately prepared to destroy the son he thoroughly loved (Genesis 22:3).
Nothing in Abraham offered any resistance to God's unreasonable command. He flowed smoothly along with God's thoughts. His body, mind and spirit willingly yielded to what God had in mind. "Abraham reasoned that God could raise the dead…" Hebrews 11:19.  Abraham thought like God thought. His mind offered zero resistance to God's will and God's ways.
But it wasn't always like this. …