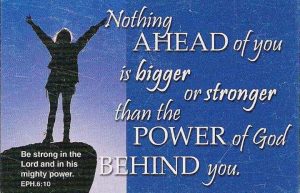 All Christians desire faith.  We often quote Hebrews 11:1: "Now faith is confidence in what we hope for and assurance about what we do not see." Entire books are written about faith. True faith in God always entails the element of risk.  People who insist upon logically understanding the results of all their actions never enjoy the fruits of faith.  Faith always involves risks.
Moses risked his life by marching into Pharaoh's court and demanding Israel's release.  David risked death when choosing to fight Goliath.  Peter risked becoming a laughing stock by obeying Jesus' command to look inside a fish's mouth for money.
Millions of Israelis missed an opportunity to enter the Promised Land because they refused to accept the risk of fighting Canaanites.  How many people in modern times refuse Jesus because they are afraid to risk their reputation?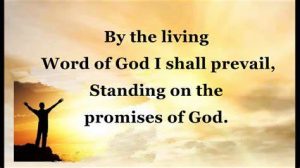 Dear Christian friend, we can never remove the element of risk from faith.  Please be willing to imitate the faith of Moses, Abraham, David, Paul and Matthew.  Their faith placed financial security, physical life and acceptance from others on the line.  They chose to risk everything in order to act upon God's instructions.  What did God do for all these great believers?  He rewarded them with blessings beyond human imagination.
The Proverb, "nothing ventured, nothing gained," accurately describes faith.  Overcome your fears of taking risks based upon God's Word and you will witness multitudes of miracles!
Be greatly encouraged,
Pastor James Fields
Click here for the Scripture Sheet entitled Overcoming Fear!!