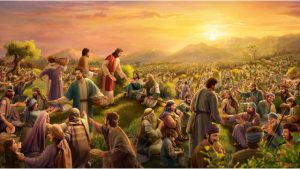 Jesus commanded the apostles to feed the huge multitude of 5,000 men plus women and children.  "We can't," the apostles insisted. Jesus asked, "What do you have?" The twelve responded, "A few fish and some bread." "Bring them to me," Jesus demanded.  Our Lord multiplied the meager provisions the apostles possessed and  provided more than enough food for everyone present. How often do we twentieth century Christians act like the apostles?  God prompts us to do something for him and we reply, "I don't have anything to give." Perhaps a church leader asks you to help with teaching and immediately you feel inadequate.  Do you see needs in the body of Christ but never take action to meet those needs because you feel you have nothing to offer?
Faith concentrates on what it has; not what it lacks!
The apostles overlooked the meager provisions they possessed.  Lack of faith prevented them from using what they had.  Unbelief always blinds us to the blessings we possess.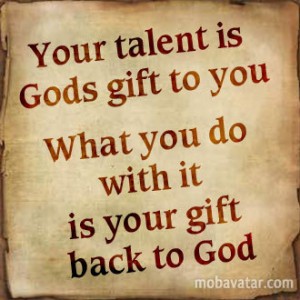 Perhaps you can't preach like a television evangelist but you can give a word of encouragement to a Christian spouse or friend.  Maybe you are unable to contribute large financial gifts to the Lord's work, but you can help a Christian friend install a hot water heater.
Did you notice how the Lord multiplied food the apostles gave him?  So it is with you and me.  After we determine to use what we have, God blesses what we give him.  His blessing then supernaturally multiplies the good effect of our gift.
Be greatly encouraged,
Pastor James Fields
We pray this Scripture Sheet entitled The Power of God Resides in You blesses you!